Bitcoin Omaha Poker
Omaha is the second most popular online poker variety. Players are dealt 4 cards each. They then share the community cards on the board, attempting to make the best 5 card hand using 2 of their cards and 3 of the board cards. There are 4 betting rounds: pre-flop, flop, turn, and river. Omaha is commonly played as
Pot Limit
, or
No Limit
. There can be anywhere from 2 to 6 players per table. Thanks to Bitcoin poker rooms, you can sign up and play! It takes only minutes to get started. Find more information on Omaha Poker
here
.
Want to play Omaha Poker with Bitcoin? FortuneJack Poker is our top choice for you. Sign up there, or choose one of the other poker rooms.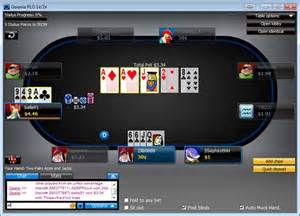 Omaha Poker
Where to Play Omaha Poker with Bitcoin
Popular Poker Games for Bitcoin
Who Is Bitcoin-Wager.com?
Bitcoin Wager is your best source of info on Bitcoin gambling. We have tested online poker rooms for over 10 years, and Bitcoin poker sites since 2014. Our portal website provides access to the best bonuses for poker.
Read More About Us